Lake level is 715.64 and rising with water temp in the mid to upper 70s in the lower part of the lake.  The mid lake area is  lightly stained and some areas are pretty muddy.  The good news is the Hybrids and White Bass are biting all over the lake.  All hybrids were caught on White sassy shad lures and Green jigging spoons.  Nothing more exciting and what a fight. The whites were also hitting crappie jigs and I can T you that was a thrill to land on a 9 foot crappie pole.  The Dam should be running water for the next couple of weeks to bring the lake down to normal so the fish should really be feeding well.  Haven't done much crappie fishing this past week but have caught quite a few good crappie mixed in with the Whites on jigs.  As for the crappie fishing, try your favorite trees in 15-25 feet of water
"Dr. Todd" had several nice hybrids along with some good whites.
Debbie landed her very first hybrid and a dandy it was.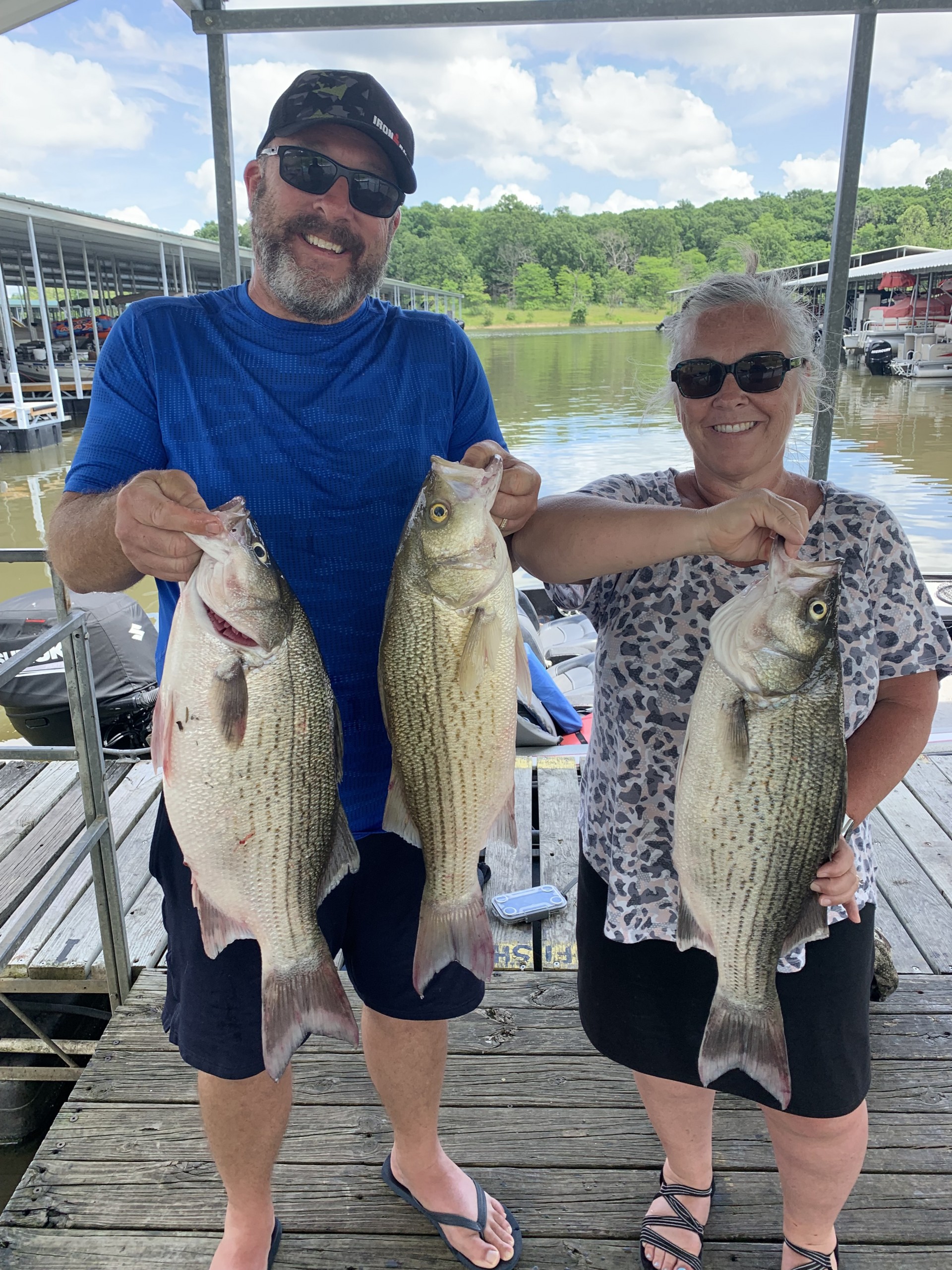 Jim & Debbie did well for their first Hybrid trip and it was a joy watching them land these hard fighters.
Starting with June 1, 2021 I will only take morning trips on Saturdays and Sundays through the summer months.  After Labor Day, will resume regular all day trips on Saturdays and Sundays. Monday Through Friday trips will remain all day or half days as usual.
That's about it for June 7, 2021. Help the other guy when you can and remember your life jacket works best when it's worn. Bob