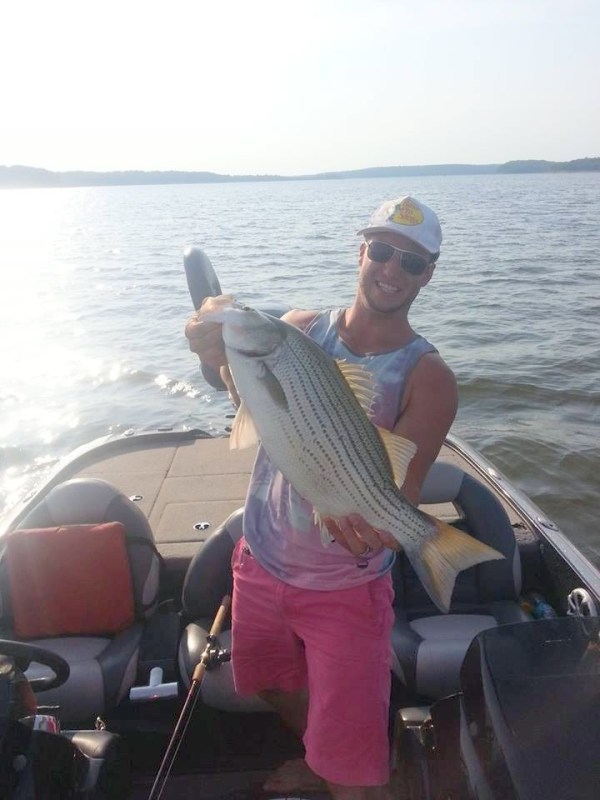 The current Lake Level is 704.28 and the average temperature in the   70's  Lake is clear and dangerously low.  Fishing in the main lake area seems to be pretty slow except for the catfish bite.  All other cpecies fair to slow.  Good bite above Bucksaw and Berry Bend  Best baits minnows and jigs for crappie,
Meet Bob
Since 1985. I have been fishing the waters of Truman Lake, the home of some of the largest hybrids around. Crappie and White Bass inhabit the lake in large numbers.  It would be my pleasure to take you on a fun-filled day of fishing, or a half-day if you prefer.
I provide a 2011 Nitro 20-ft. boat with a 2019 Suzuki 250 Four Stroke for your safety and ability to search the lake from one end to the other in a timely fashion. The boat is equipped with Humminbird  GPS and Garmin Panoptics live scope to assist in finding the fish. I will also provide fishing tackle, clean, and bag your catch.
Package Rates
A full day on the lake begins at about 8 a.m. and ends at about 4 p.m. for 1 or 2 people $300.00 plus fuel.. The third-person charge is $50.00.
A half-day on the lake is usually 4 hours for 1 or 2 people. $200.00 plus fuel. The third-person charge is $50.00.
Tag-A-Long Boats at $50.00 per boat per day with one of the above packages. Please note that I am not responsible for damages to Tag-A-Long Boats or for personal injuries or other losses.
"Bob is such a fun guide! I definitely want to go fishing with him again!"
If you ever have anyone that wants to talk to a customer of yours as a reference, feel free to give them my phone number and I'll be glad to tell them how great you are. You busted your butt to get us on fish all day for two days and you did a great job. We couldn't be happier and we WILL be back. You made memories with Jim and I that will last a lifetime and we're truly thankful. Can't wait to get back down there and do it again!
Bob knows where to catch fish and he is a true professional…