Lake level is 708.59 and falling with water temp in the mid to upper 70s in the lower part of the lake.  The mid lake area is  lightly stained and some areas are pretty muddy.  The good news is the Hybrids and White Bass are biting all over the lake.  All hybrids were caught on White sassy shad lures and Green jigging spoons.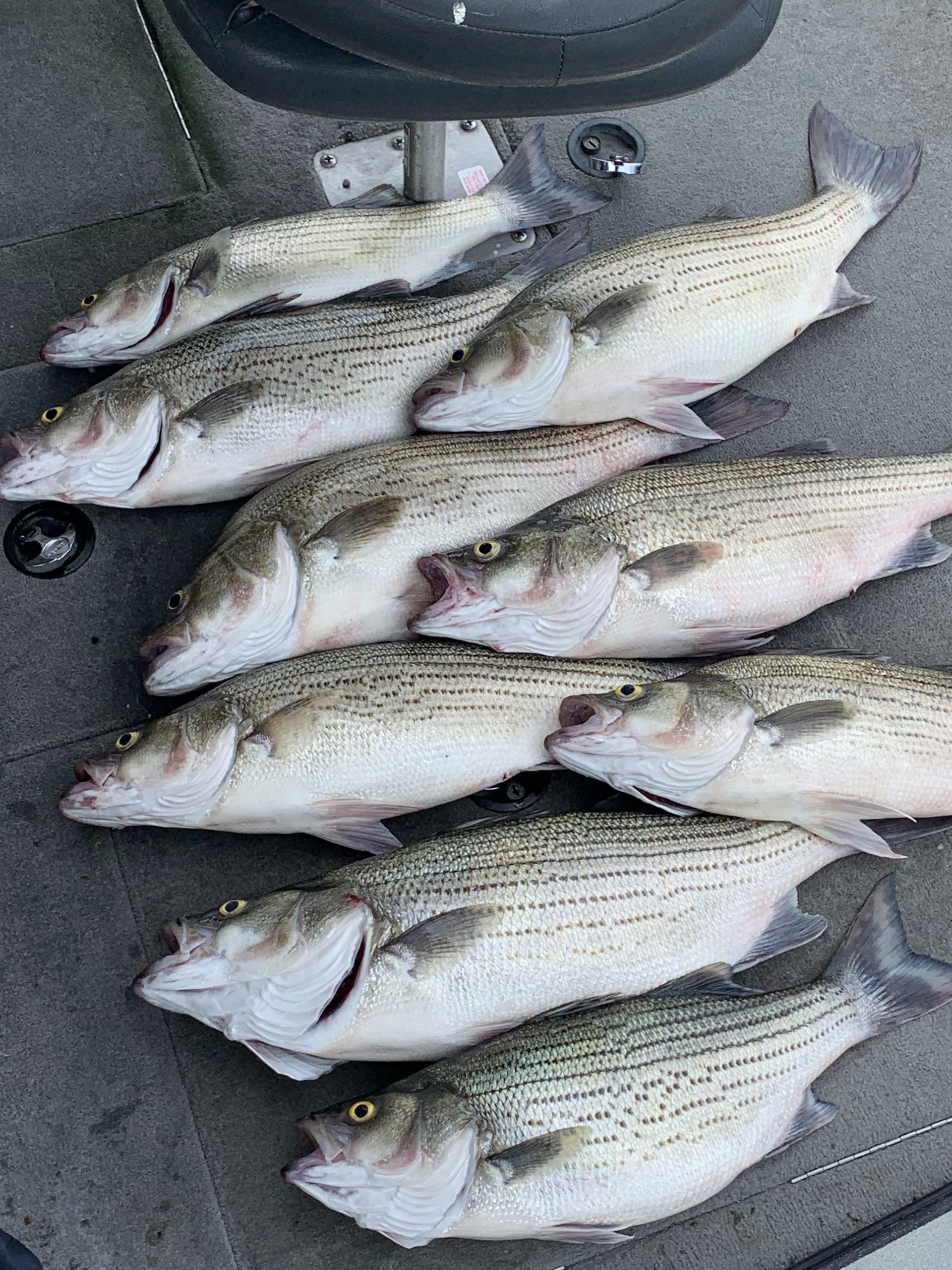 Cody and Hannah really set some hooks and fill the live wells with some nice fish.
Crappie fishing has not been in my report this week as I haven't been doing any.  Hybrids and whites have been the theme for my guide trips for about 10 days now.  Like all good things they will slow down a little and the crappie fishing will pick up once the lake level becomes stable again.
It seems I may have confused some people when I put in my Saturday and Sunday schedule.  I am fishing 7 days a week but due to the high volume of boat traffic on Saturdays and Sundays I am only doing morning only trips.  After Labor Day, I will return to all day trips on those two days.
That's about it for June 20, 2021. Help the other guy when you can and remember your life jacket works best when it's worn. Bob