Welcome
Since 1985. I have been fishing the waters of Truman Lake, the home of some of the largest hybrids  around. Crappie and White Bass inhabit the lake in large numbers.  It would be my pleasure to take you on a fun filled day of fishing, or a half-day if you prefer.
I provide a 2011 Nitro 20-ft. boat with a Mercury 200-hp Optimax XS for your safety and ability to search the lake from one end to the other in a timely fashion. The boat is equipped with a two Lowrance Sonars/GPS to assist in finding the fish. I will also provide fishing tackle.
Bob's Fishing Report
 Fishing Report as of 12/29/2018
Lake level is 707.60 and water temp 42 degrees in the Osage and Grand. The current water clarity is slightly stained in the Osage, but fairly clear everywhere else.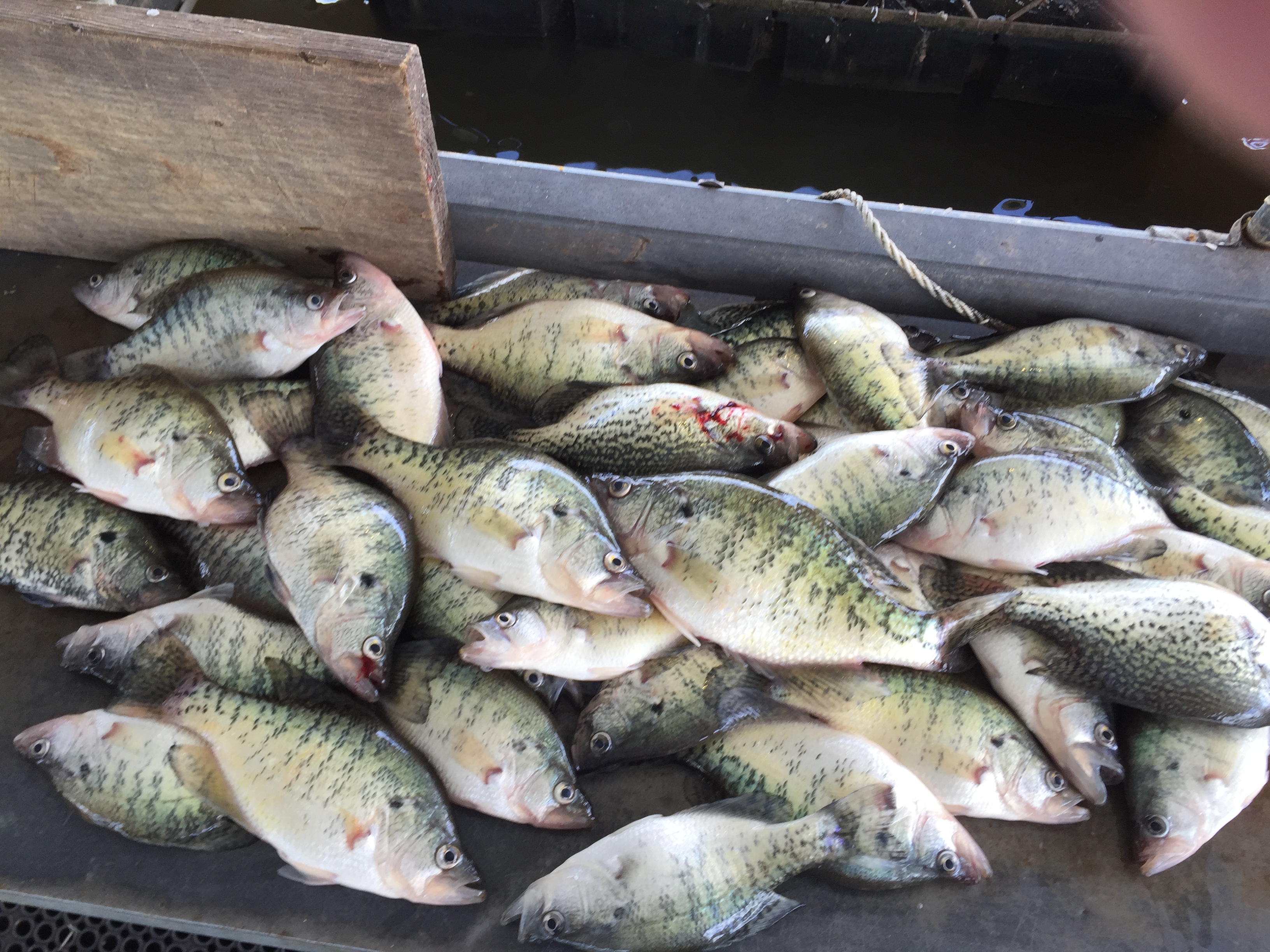 Crappie have reached their winter quarters here in the Dam area of the lake.  Swarmjigs of various colors are taking lots of limits.  The lower part of the lake is finding crappie about 16-26 ft just off the bottom and above deep water brush piles with tops at about 14 feet. The bite has been lighter as the crappie are full of shad but are still feeding up for winter.  We have used various colors of Sawrmjigs and different color 1/4oz jig heads and doesn't seem to make much difference.  DEPTH is key and holding the rod as still as possible.  Lots of Shad schools containing crappie and whites.  Fish the top foot of the shad and hang on…move slowly….
That's it for December 29, 2018 fishing  report… Help the other guy when you can. I hope that all of you remember your life jacket works better when it is worn.

One year ago, Christmas Eve, we said goodbye to a Truman Lake Legend and good friend.  Tight lines Fred.
Package Rates
*************************************************
WINTER SPECIAL FROM DECEMBER 1 THRU FEBRUARY 28,2019
6 HOUR FISHING TRIP
$225.00 FOR ONE OR TWO PEOPLE (third person $50.00)
***********************************************
Regular Rates apply from March 1 thru November 30
A full day on the lake begins about 8 a.m. and ends about 5p.m. for 1 or 2 people $300.00 plus fuel.. Third person charge is $50.00.
Half day on the lake is usually 4  hours for 1 or 2 people. $200.00 plus fuel. Third person charge is $50.00.
Tag-A-Long Boats at $50.00 per boat per day with one of the above packages. Please note that I am not responsible for damages to Tag-A-Long Boats or for personal injuries or other losses.