Lake level is 707.06.  The water temp 85 in the Osage and Grand.  The water is clear in the Grand, colored in the Osage arm above KK Island..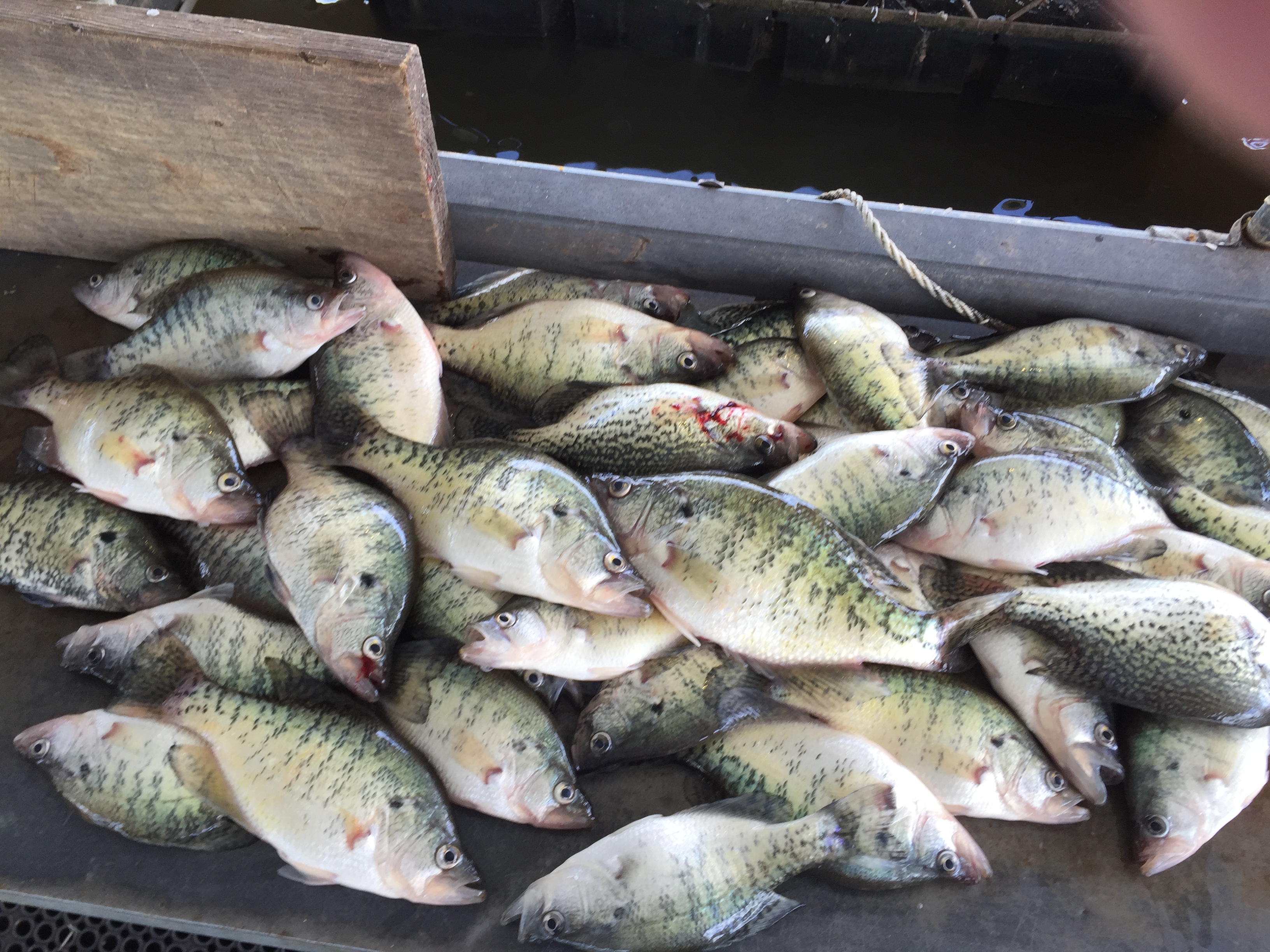 Crappie fishing is in full summer pattern.  The crappie are schooling back up on the brush piles and on the flats.  Grab a bucket of minnows, fish the brush and trees, clean and eat.  Look for them at 8-12 feet deep 14-25 feet of water.  Both minnows and jigs are taking fish.  Lot of fish in submerged trees in 25 feet of water and in the trees along steep bluffs.
White Bass have really been on the scope this year with the bigger ones mixed in with the last years hatch.  We have had great success this year with 3/4 oz spoons on the very shallow humps.   The Dam area has been the prime spot. Small whites have been chasing the small shad on top early and late.  If you want the bigger fish you have to get under the breaking fish.
Hybrids have shown up in several places around the lake.  We were catching some nice hybrids on sassy shad and spoons BUT NOW LIVE BAIT is the only thing they seem to hit.  Since I don't use live shad, as I have no place on my boat for a shad tank, I'm drooling over the pictures too.  Oh well, my time will be here shortly.  Had several good trips on sassy shads and spoons before the hybrids diet changed and it will change again soon.
That's it for July 8, 2020 fishing  report…Please note that until after Labor Day, all Saturday and Sunday trips are morning half day trips only must end no later than noon.… Help the other guy when you can. I hope that all of you remember your life jacket works better when it is worn…Thanks, Ole Bob