Lake level is 715.12 and falling with water temp in the upper 80's in the lower part of the lake.  The mid lake area is  lightly stained and some areas are pretty muddy.  Crappie fishing has been pretty good this past week as all my clients got their limits.  The hybrid fishing was pretty tough as the live shad prevailed over a sassy shad imitation, but we did manage a few.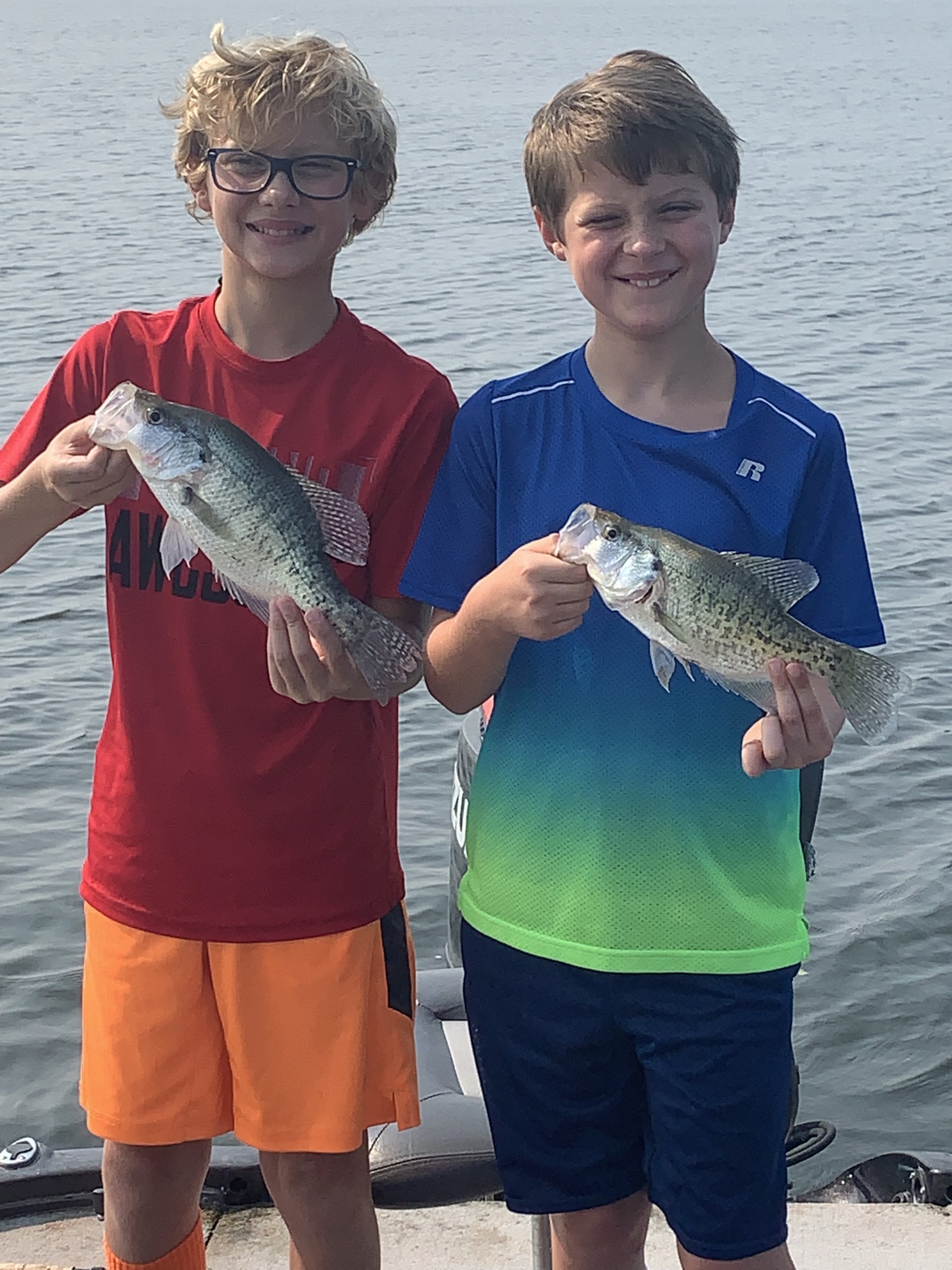 J & K Fishing Machines, put on quite a show this week as they caught more fish than their Grandpa and the Guide put together.  It was a happy humbling experience.  By they way, they are twins.  This is really what it is all about, getting young people interested in sports over Video games.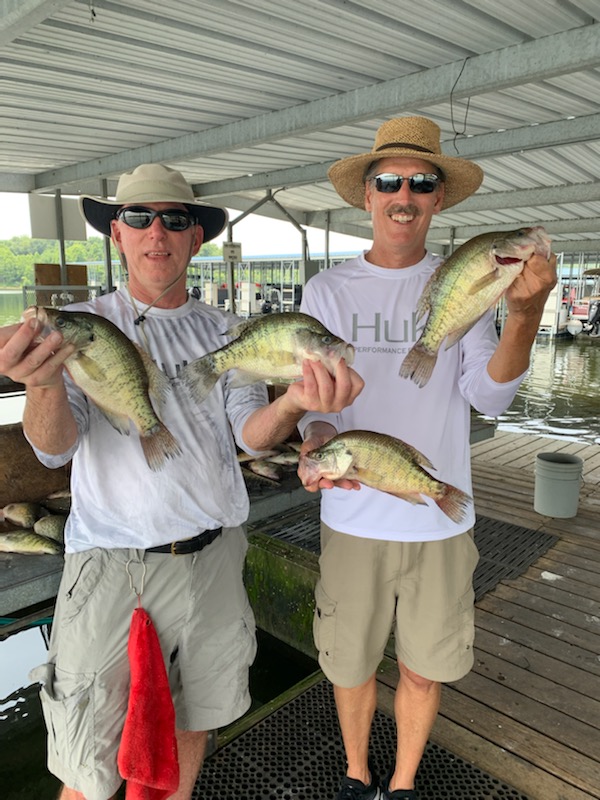 Tracy and Jeff made short work of their limits with big fish.  Even though they were plagued by Drum, that didn't stop them from their goal, which was to get their limits before it got hot….Hot it got, but just after they got their limits and back to Sterett Creek Marina.
That's about it for July 25, 2021. Help the other guy when you can and remember your life jacket works best when it's worn. Bob