Lake level is 711.22 and falling with water temp in the upper 80's in the lower part of the lake.  The mid lake area is  lightly stained and some areas are pretty muddy.  Crappie fishing has been pretty good this past week as all my clients got their limits.  The hybrid fishing was pretty tough as the live shad prevailed over a sassy shad imitation, but we did manage a few.  The key word for the past week was HOT.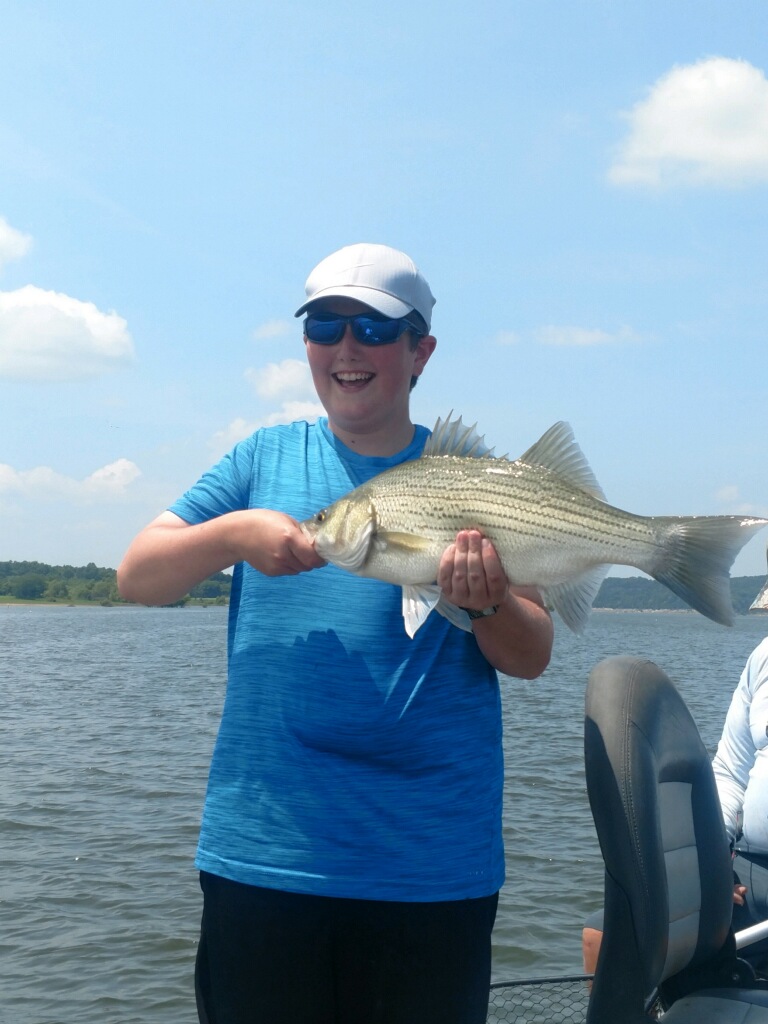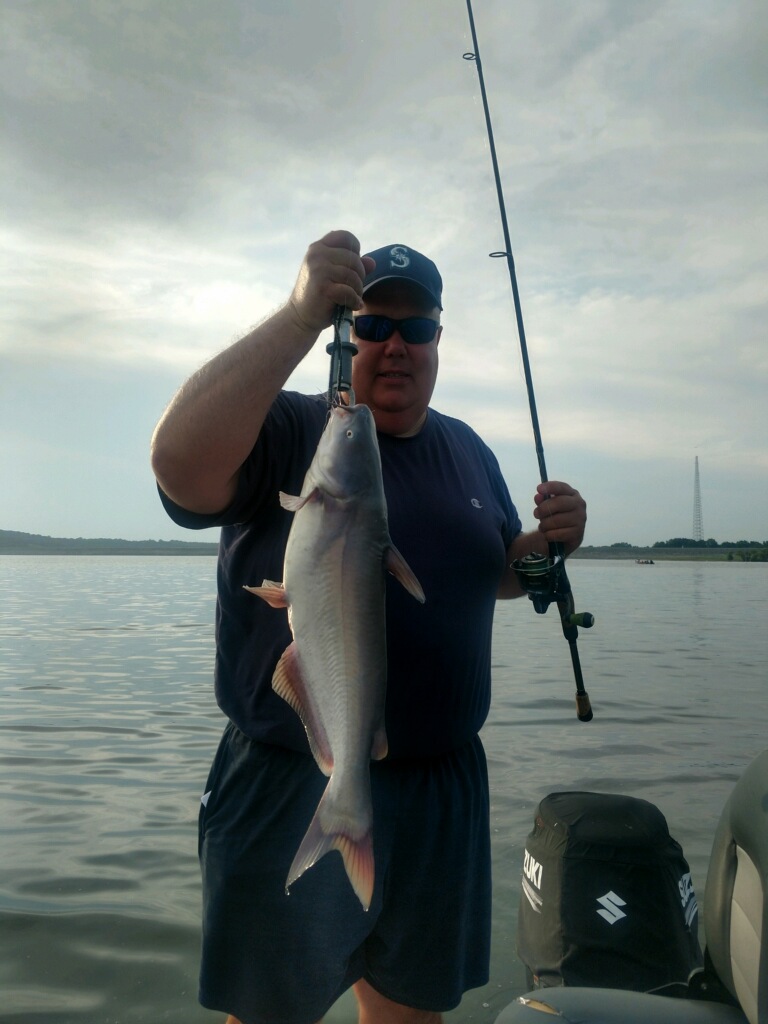 The Dan McCarthy Family from Chicago, IL., spent two days just catching fish and releasing them….well all except the Walleye.  They were my bonus. Crappie on minnows, whites on 3/4 ounce jigging spoons and hybrids on white sassy shad.  It was the first time any of them had caught hybrids.  I can say a good time was had by all.
With the lake falling the white bass and hybrids will start returning to shallow humps and the crappie to the brush piles and shallow flats.  I hope the weather cools a tad as it has been brutal this past week.
That's about it for  August 1, 2021. Help the other guy when you can and remember your life jacket works best when it's worn. Bob